Ladies in the Blues ...upcoming gigs ......
Jhil will be performing with Ladies in the Blues
Tour Dates 
Christ church Bray - 30th March
Derry Jazz Festival-Sunday May 5th
Draiocht Dublin- sat June 15th 
Galway Town Hall theatre-sept 6th
Glastonbury -29 th June (Acoustic stage) 😊
Flive festival Fermanagh 5th Oct 
Civic Dublin-oct 17th
Pavillion Dublin-23rd oct
Jazz festival cork 26th Oct 
Glor Ennis 15 Nov 
 The Cafe Vaudeville Band
The Cafe Vaudeville  Band Play a variety of Jazz, Blues, Boogie, Vaudeville and Ragtime from  1900 onwards they play numerous instruments and have a unique sound. As the Band only got together in March 2012 things have really taken off for them, they Have performed in Festivals , Cafe Theatres , Barbeques, private partys, Fetes, farmers markets as well as selected bar venues , Their gigs have been described as 'like walking into a wonderful old jazz club in New Orleans' They are really enjoying the journey of finding the best songs from 1900 to 1940 and putting their own twist on them, they also write and perform their own quirky original songs 
. 
 

Refreshing and different is probably the best way to describe Jhil Quinn's Cafe vaudeville Band.  
Jhil Quinn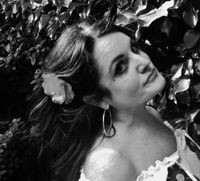 Jhil was born in Dun Laoghaire to a family of Singers, Dancers and Musicians. Over the years Jhil has been honing her talent by appearing in plays, acting and singing and took the lead in musicals and theatre shows.She has preformed with some of Irelands best Known Musicians and  has worked as a session singer with many bands, in studio she is known as a great harmony  singer as well as a lead vocalist. She is also part of the highly successful sellout show  'Ladies in  the Blues Show' which  has toured nationwide for the last five years appearing  at the renowned Glastonbury Festival in 2019.  She also gained experience in the studio and has written and recorded numerous songs. She also was one of the Artists to perform on 
Shane Lynch's
   single for Charity "One more for the road".  It was inevitable that she would one day form her own band to play the kind of music she has always loved... Jazz, Blues, Boogie, Soul and other forms of American Roots music with fun and integrity. And so was born "Jhil Quinn's Cafe Vaudeville band".
John OBrien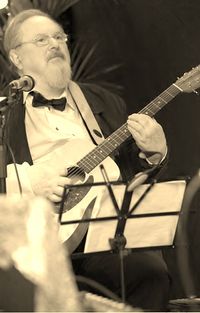 John OBrien
 plays Guitar, Banjo, Harp and many other instruments , he founded and Played in  a number of very sucessful Bands such as  
Bagatelle
  the 
Boulder Band
 and
The New Blues
  plus many others, John has shared stages with artists such
Bob Marley
,  
Don McLean
,
Jose Feliciano
and many, many more. He has had albums produced by
Phil Coulter
and the late
Gus Dudgeon
, who produced for
David Bowie
and
Elton John
. He also appeared on the "Self Aid" concert in the mid-1980s with
U2
and
Van Morrison
 , he has written and recorded  songs throughout his career, many of them for Bagatelle also 
Louise Morrissey-Had a No 1 hit in Ireland with a song written by John O'Brien called "Don't Say Goodbye" with Ritz Records. (my wonderful friend and mentor John left us for The Great gig in the sky in April 2019  he is sorely missed and loved by all )
Daniel Drennan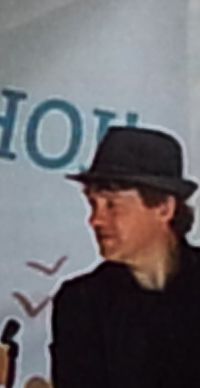 Plays  Bass and is part of the renowned 
Drennan
family. He plays both acoustic and electric bass and has worked with numerous Jazz Bands around Ireland   
Colie  Walsh (clarinet)
Pat Elgar (Trumpet)
Donie Deveny (sax)
Myles Drennan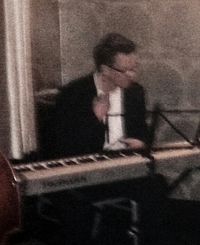 Myles Drennan, brother to Daniel is one of the most in demand piano players in Ireland he plays both Drums and Piano with every notable Irish Band and musician.
There's not a lot more to say except "Watch this Space!"